Team BDS invites you to its open day!

We look forward to seeing you on Saturday, June 17, 2023 from 2pm to 10pm at the Team BDS gaming house for an exceptional day of events: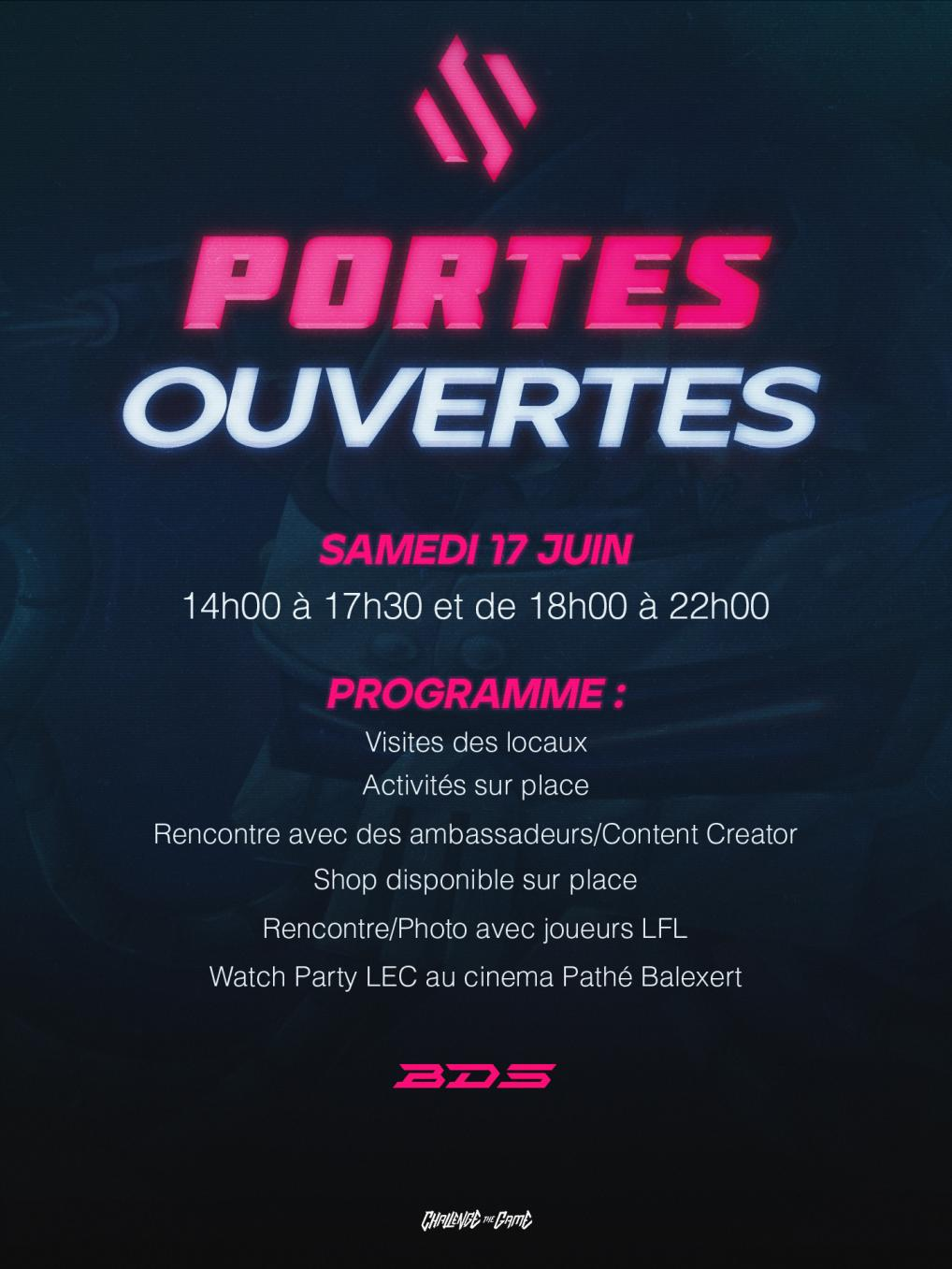 Tour of our training center Visite de notre centre d'entrainement
You'll be picked up in front of the building every 30 minutes.

Time slots: 2:00 pm / 2:30 pm / 3:00 pm / 3:30 pm / 4:00 pm / 4:30 pm / 5:00 pm

Then the evening continues at the Pathé Balexert cinema for a watch party for our LEC team against G2 at 9:00 pm!

Address: Chemin des Avanchet, 33 - 1216 Cointrin, Geneva
Admission is free, so don't hesitate!